Ben Phillips & Matt Waters are sick to death of Oscar contenders so have decided to get their spy on instead, examining how the Mission: Impossible, Bourne and James Bond franchises have danced around each other over the years.
Ben & Matt's journey has reached its premature terminus thanks to No Time to Die's delay, but in many ways Fallout is a fitting ending as it is their most contentious episode to date. So for one last time (for now) gather around and listen to Matt be on the wrong side of history!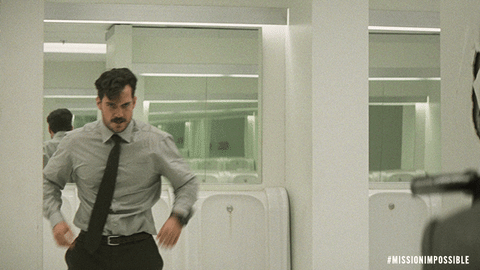 Next week:
Plugs
If this was your first time experiencing the dulcet tones of Ben & Matt then why not check out the podcast series they did on 25 of their favourite films of a given decade, The Marvel Cinematic Universe and The Leftovers.
Jerome and Kevin's Breaking Bad podcast, Reel Bad, is now officially 3 episodes old. New episodes in the first week of each month!
The Superhero Pantheon are on the closing stretch of their seemingly never-ending mission and this week pay a visit to Glass.
Be sure to stay tuned to Kevin's Flooping the Pig, our Adventure Time podcast, as two episodes from their archive are uploaded every week ahead of new episodes coming later this year.
Support The Reel World on: